SHAABI Cofounder Ihssan Abukhalaf just returned from checking out Amman Design Week, held September 1-9 in Amman, Jordan. This nine-day festival showcased designers from a wide range of disciplines in multiple locations throughout the city, including a reimagined transportation terminal, pop-up shops, a makerspace with 3D printers, open studios, and a warehouse exhibition space with large installations. As the inaugural event of what is expected to be an annual occasion, the festival went off smashingly, setting quite a high bar for the years to come.



In the past, Amman's reputation in the international design community has been somewhat stigmatized, with the assumption that the majority of Jordanian design is limited to simple crafts for the tourist industry or commercial projects for wealthy corporate clients. However, Amman Design Week 2016 made a serious dent in such assumptions, and demonstrated that there is a fertile community of practicing artists, designers, and skilled craftspeople, as well as an eager local audience of attendees.



Many participants of Amman Design Week have been active in their fields for decades, but lacked a platform with sufficient financial backing to amplify their work. The new festival brings the missing piece to the table. Under the patronage of Jordan's Queen Rania Al Abdullah, directed by architects Rana Beiruti and Abeer Seikaly, and curated in part by architect Sahel Al Hiyari, the aim was to reignite a local design culture while injecting some vitality into an urban environment and creating connections between local artisans and skilled designers. Just as importantly, the Queen's support brought welcome publicity to the event, drawing coverage from a wide range of regional publications.



As the festival proves its staying power, the hope is that we'll finally see the Amman design community begin to take its place on the world stage. At a time when there is much to despair about in the region, the birth of a new arts venue is indeed something to celebrate. While its existence is an achievement on its own, the greater success will be in sparking new artistic endeavors, a stronger sense of community, and inspiration for a new generation of creative talent.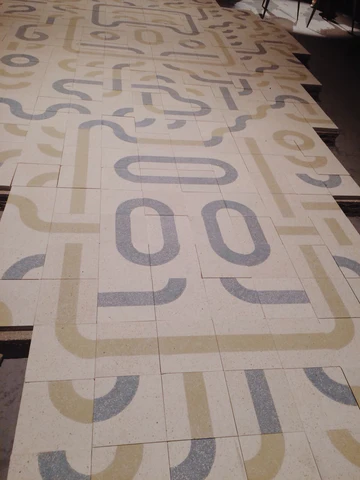 Our photos show just a sampling of the diverse art on display this year. There were far more installations, exhibits and booths than one person could sample, even with a couple visits, and unfortunately we didn't take enough notes to be able to credit everyone. That said, worth mentioning were standout projects such as the weaving demonstrations by the Iraq Al-Amir Women Cooperative Society, the Retro Wire Cars From Ghor Al Mazra'a, the clothing designs of Creative Jordan, and the precise, mathematically calculated embroidery of Ziyad Qwaidar.



Finally, this blog post would not be complete without expressing gratitude to our friend, the talented typographer and Amman Design Week exhibitioner Hussein Alazaat for being so generous with his time and providing a personalized tour of the event. You can see an example of his work on public display in the picture below, but definitely check out his website and blog if you want to see some fascinating typography and calligraphy projects.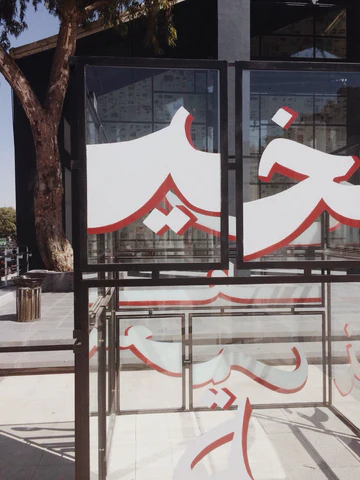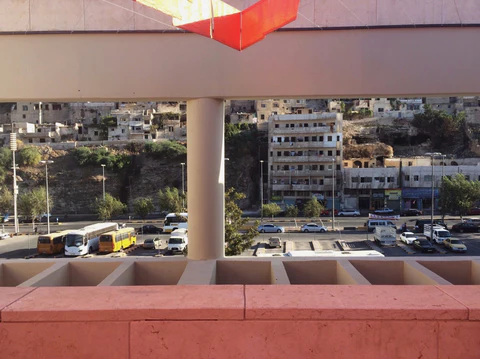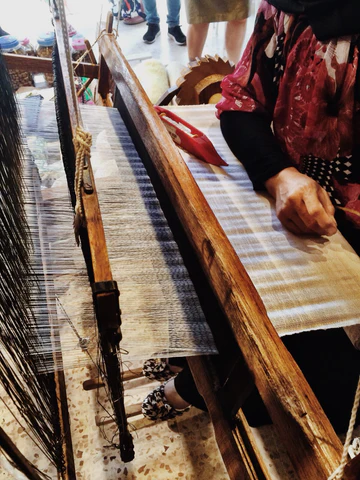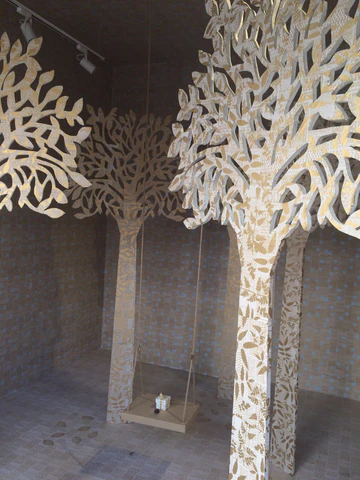 Credit for above images: Ihssan Abukhalaf, Issra Abukhalaf